Global Alliance of Clinical Research Organizations
Across Global Alliance
Their ACROSS Partners cover 99 countries and provide you with access to more than 8,000 study sites and an almost endless number of potential clinical trial subjects. Whatever type or size of your organization the ACROSS Global™ Alliance makes global studies seamless.
ISO 9001 Certification has been achieved by multiple Partners covering: Quality Management Systems, International & Local Project Management and Data Management.

Situation
Pharma, Biotech and Academia are constantly shifting their business models, seeking to access external innovation and enhance the value in medicinal products. Outdated R&D strategies are now being replaced by a novel, more efficient approach to Global Clinical Trials.

Target Audience
Small and mid-size Sponsors that need to conduct Global Studies often do not have enough resources to manage multiple CROs and may not be able to afford Global CRO services. Such Sponsors may lack the infrastructure, resources and expertise to manage their own international Clinical Trials. ACROSS Global wants to enable these businesses to gain the reach and resources they need to achieve their goals.

Proposed Solution
ACROSS Global is an entirely new business model, providing enhanced and innovative Global Solutions through highly qualified, globally experienced, knowledgeable local experts. ACROSS Global identifies, analyses and mitigates risks across the entire Clinical Research spectrum. They provide value added solutions individually tailored for small and mid-size companies.

Feasibility
ACROSS Global provides a robust and structured approach to the conduct of clinical trial feasibility. Utilizing a variety of sources including but not limited to, partner proprietary databases, subscription databases and importantly first-hand experience / knowledge with potential clinical investigational sites, ACROSS will help evaluate the conduct of a prospective clinical trial / program in a particular geography with the ultimate goal of determining not only the best sites for a specific clinical trial(s) but also to ensure complete alignment and satisfaction with your overall project timelines, objectives and budget.
ACROSS Global - Your Connection to the World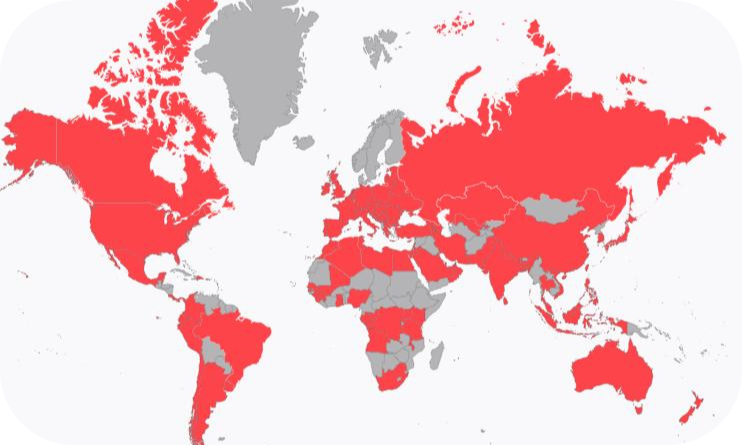 Get your time back and let us find the solutions you need!
GLSA's Global Network of solutions providers incorporates a variety of CROs and specialty vendors to support the specific needs of your clinical trial. Our network includes full-service CROs, biometrics, site selection, patient recruitment and retention, clinical supply chain management, and more. GLSA pre-qualifies all members of our network so you can be comfortable working with quality service providers.
We connect Sponsors with the CRO that has the right experience, culture, and capabilities to execute their research protocol. We leverage our extensive experience and harness our key relationships to work for CROs. We can fill any gaps you need to support your client's trials. GLSA takes the guesswork out of vendor selection with our industry experts and experience.
What are your challenges? Contact GLSA to learn more about how we can help you accelerate your speed to market.